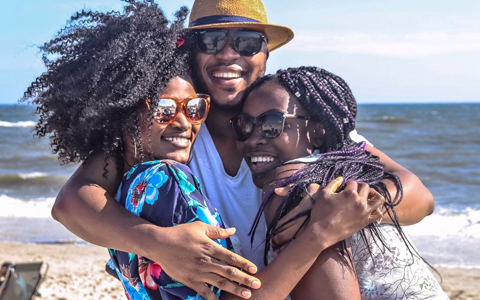 At Carr Orthodontics, we strive to prioritize your care by listening to you. We feel our office is different from others in that we always have time for you and your concerns.
We also love to welcome your children and teens to our office. We know that the teenage years are a sensitive time, and we want to give your teenagers the best possible experience, helping them achieve smiles they can be proud of.
Orthodontic Treatment For Teens
We love treating teens because we understand that this is the best time to get orthodontic treatment. Your teens are still developing and growing, which makes it easier to guide their teeth and bites into the correct positions. It's important to get necessary orthodontic work done during these years, so your teen will have great oral health as an adult.
Options For Teens
Because there are so many types of mouths and varying needs, we at Carr Orthodontics are committed to providing you with options and helping you determine which is best for your teen.
Stainless Steel Braces
This solution for straightening your teeth is classic, high-quality, and has stood the test of time. The braces we'll fit your teen with are lighter, more comfortable, and more effective than ever before.
Teens can also choose the color of elastics they wear, allowing them to personalize their orthodontics. For an affordable and time-tested solution to teeth straightening, stainless steel braces are a wise choice.
Ceramic Braces
Ceramic braces are similar to traditional metal braces. However, the brackets are made from a ceramic material which blends with the color of your natural teeth. Because of this feature, ceramic braces are a more discreet option for those who want or need to straighten their teeth.
Invisalign
Invisalign is a system that straightens your teen's teeth through the use of clear aligners that they will wear daily, but these aligners can also be removed. The aligners work like the brackets and wires of traditional braces, gently applying pressure to your child's teeth to gradually move and straighten them.
Because the aligners are clear, most people won't even notice your teen is wearing them. They can take them out to eat, brush, and floss comfortably.
Other Orthodontic Appliances
We may recommend other types of orthodontic appliances. If your teens need major adjustments to their teeth or jaws, we may suggest some other type of device or even headgear.
It's important to remember that these appliances only have to be worn for a fixed amount of time. Once your teens are finished with the treatment, their teeth and jaws will be in much better shape.
Schedule An Appointment Today!
If your teen needs orthodontic work or you are concerned about bite or alignment issues, please give us a call today.