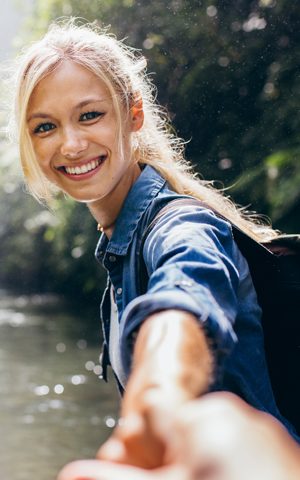 In recent years, many more adults are choosing to get orthodontic work done. There is good reason for this. Many of the appliances that are now available are both discreet and comfortable. These devices can give you a straight, beautiful smile and they can help improve your overall oral health as well.
If your teeth are healthy, they can be moved. In other words, you're never too old for braces! However, because adults have already completed their physical growth and development, we have to use slightly different methods and tools in order to change adult smiles.
It's also true that adults tend to be more prone to gum disease. Because of this, we'll need to make sure your gums are healthy and that your bones are strong before we attempt to move your teeth.
Orthodontic Appliances
We use orthodontic appliances to move your teeth into better alignment. The appliances all work by applying gentle pressure to your teeth. These appliances mainly differ in how they look, not how they function. Because there are many types of people and mouths, we are proud to provide a number of options to help you find the one that best suits you.
Stainless Steel Braces
These are the braces that most of us grew up with and that we think of when we imagine braces. They employ wires and brackets to help move and straighten teeth. Traditional braces are very helpful for those who have major bite or alignment issues. They are also a durable and affordable option if you want to improve your smile.
Ceramic Braces
Ceramic braces work just like traditional one but are less noticeable. That's because these braces are made of a material that matches your natural teeth. The braces will blend with your teeth and will be unnoticeable to the untrained eye.
These braces are a great option for those who want to discreetly straighten their smile, though they are not as durable as traditional braces.
Invisalign
Invisalign provides an alternative to fixed orthodontics. Invisalign employs a series of clear, removable aligners. As you wear these aligners every day, they gradually shift your teeth into their proper positions. We create these aligners specifically for you, so they perfectly fit your mouth and effectively reposition your teeth.
If you have questions about our options for adult orthodontia, please don't hesitate to give us a call. We would love to help you get started on the road to a healthier, straighter smile.